-o- Newt Gingrich wins in South Carolina -o-
Dare I say I still think Romney will end up as the nominee? Both Gingrich and Santorum could still take it away. The Washington Post published a piece on the women who turned out to vote for Newt. Read it here.
The Florida debate is tonight… I wonder who will be ahead tomorrow.
I also read an interesting feature on Callista Gingrich, the potential nominee's third wife, in The New Yorker this weekend. You can read it here.
-o- The Ravens lose, the Giants win! -o-
For me, the Ravens-Patriots game was painful, but extremely fun to watch! Here's Billy Cundiff, watching the bowl sail past the goalpost.
                                     (photo credit: Robert Deutsch, USA Today)
(Because I love my friend Steve, I'm happy the Giants won.)
-o- Timeline of SOPA's demise -o-
Mashable's Alex Fitzpatrick compiled a timeline of SOPA's ascent and fall over the past week. I joined the WordPress bloggers that blacked out their sites Wednesday, January 18. The people spoke, and Congress heard.
Check out Fitzpatrick's article here.
-o- Today is National Pie Day! -o-


Apparently… Check out the history of the Day and other January 23 food history tidbits on Foodimentary.
-o- What's the best book you've read in one day? -o-
I love everything about this question. My answer is, either The Old Man and the Sea or The Pearl by John Steinbeck. I know they are both very short, but still I think the best books I've read in a single day.
Check out Reddit's post and the many responses. There's also a collection of responses in the Publishing Talk Daily.
-o- 10 Tips for Savvy Stumblers -o-
Also from Mashable: Here are 10 tips for the stumbler.
-o- Mini food sculptures -o-
"Most Amazing Miniature Food Artworks" by Shay Aaron. View them all here.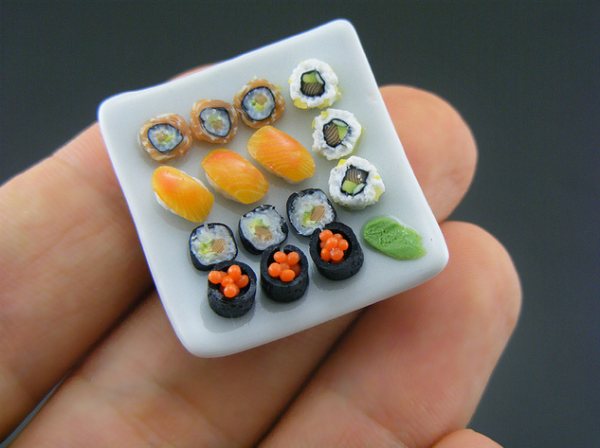 These make me so happy!